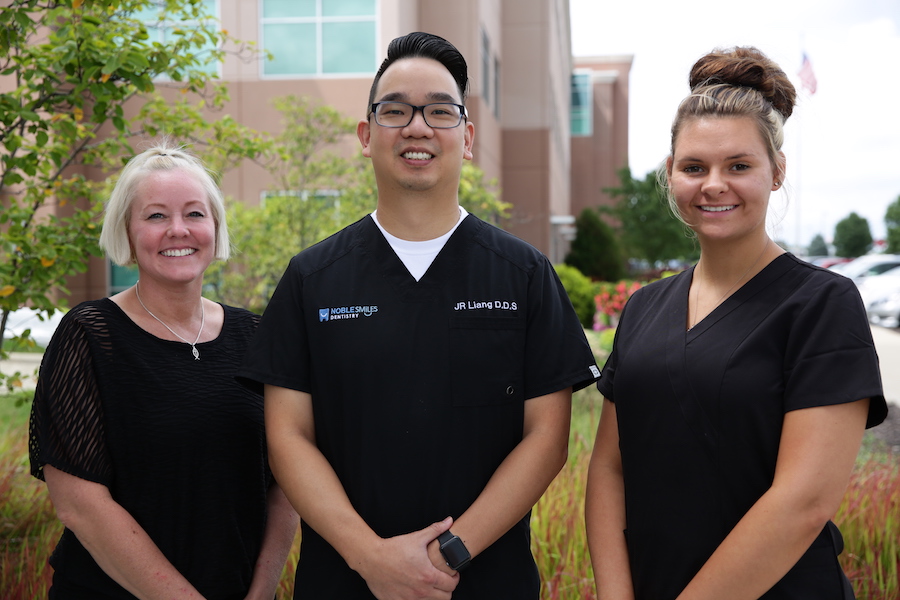 Dr. Jong-Raye Liang
Dentist
Ever since I was a child I wanted to be in the medical field to help people.
After briefly working as a toxicologist, I decided to pursue a career in dentistry. My goal is not only to ease the pain some patients have but most importantly to make sure they can have healthier and beautiful smiles that last a lifetime. Ensuring my patients have a relaxing and pleasant experience during every treatment is important to me. It is rewarding to develop lasting friendships with patients. I want my patients to know that they are important to me and they can depend on me.
I was born and raised in a suburb of Detroit, Michigan. I graduated from the University of Michigan with a Bachelors of Science in Cellular Molecular Biology in 2001 and a Masters in Public Health in Toxicology in 2003. I graduated from Indiana University School of Dentistry in 2011. I am a member of the American Dental Association, the Indiana Dental Association, and the Indiana District Dental Society.
When I am not in the office I enjoy traveling, playing sports, and spending time with family and friends.